Hiring the Agents You Really Want
By Real Estate Recruiting Coach Judy LaDeur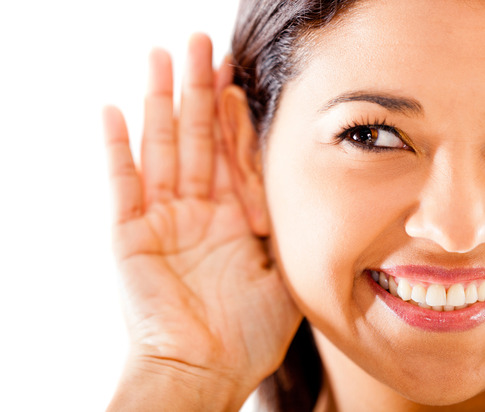 I was asked, "What is the most important thing that you need to do to be successful in recruiting?" My response, without hesitation, was "Asking the right questions".  In every step of the recruiting process, asking questions, and asking the right questions is the key to success. Let's look at each step of the process:
Phone Calls: When you are making your calls, remember that you should not do all the talking. Tell them why you are calling, then ask questions. Ask them what they know about your company, how their career is progressing, what they would want in a company if they were to make a change. Learn as much as possible about that agent. Remember, if they are emotional, the more they talk, the better you are doing.
The Interview: Before you begin to tell them what your company has to offer, you must first ask questions to determine what they are looking for, what they are unhappy about, what they would want if they were to make a move, etc. The more effective you are at asking the right questions, the more likely you are to present the right systems.
The Presentation: While presenting your systems, the interaction between you and the agent is critical. If you are the only one talking, chances are that they will start to tune you out. Keep them engaged in the interview by asking them questions and getting their feedback as you present your systems. Again, if the agent is emotional, the more they talk, the better you are doing. 70% of all sales agents are emotional by nature. If you keep them engaged in the conversation, you will have a much better chance of hiring them that day!
The Close: The close is a statement designed to have them take action and commit to joining your team. When they have concerns, they will throw out stalls and objections. This is when questions are very important. Don't try to overcome the objection right away, but instead, follow the 5 step objection handling process. By asking questions about their concerns, you can usually discover the best solution for that objection. When you have the best solution to the problem, ask a question to tie it down. "If I can solve (the problem), is there anything else that would keep you from saying yes today?" If that is the only problem, solve it!
We all know that Einstein was a genius.  What you might not know is a famous quote that says it all when it comes to asking questions. Albert Einstein said: "If I had an hour to solve a problem, and my life depended on the right answer, I would spend the first 55 minutes determining the right questions to ask!"  When a recruit is sitting in front of you, you have one hour to solve the problem of "What would it take?" When you take the time to ask the right questions, everything gets easier!
Having the right systems and strategies in place year-round takes some of the guess-work out of your success.  We are happy to be a resource to help you stay in touch month-after-month, give you the scripts and dialogues you need to close even the savviest of agents to join your team.  Want to learn more about how to become a more profitable recruiter?  Check out our Membership Benefits and enroll today.   
Take advantage of our special offer!  Make any Profitable Recruiter Pro Membership part of your business plan, and take 45% off with the promo code 45OFF — PLUS, have the ability to add up to 10 managers or admins to your account at no extra cost!  That's 45% off everything you need to be in the right place at the right time when the agents you want are ready to make a move – including SEVEN HOURS of recruiting audio training, more than 70 webinars on demand, scripts, letters, social media tools and more!  What are you waiting for? Register today!