Judy's all-new, RED-HOT RECRUITING product has just been released!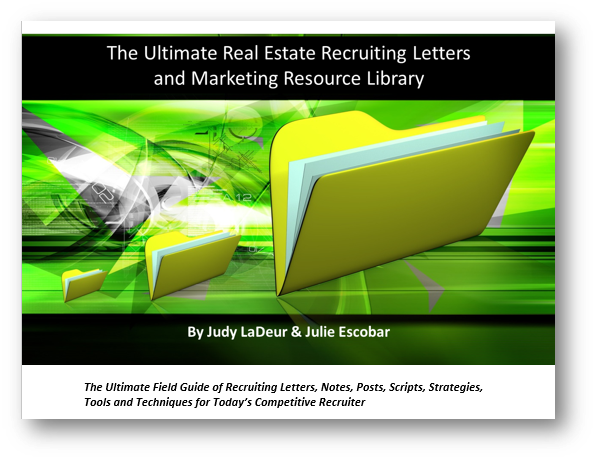 One of the hardest things for brokers and managers to do is to figure out what to send, how to market and how to effectively COMMUNICATE with their recruiting prospects. In this all-new product the  Ultimate Real Estate Recruiting Letters and Marketing Resource Library, Judy teams up with industry writer and expert Julie Escobar to deliver some of the most powerful, intriguing and results-producing letters, social media content, marketing tools and more to ensure you've got everything you need to recruit your dream team. Completely in digital format and copy-and-paste simple, you'll love the ease of use and the at-your-fingertips content!
And it's COMPLETELY digital so you can start using it right away!
What is included in your Ultimate Real Estate Recruiting Letters and Marketing Resource Library?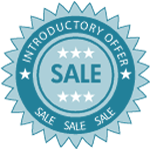 150+ Powerful Recruiting Tools
Seasonal Recruiting Letters
"Lumpy letters" for your top 25-50 recruits (fun & results producing!)
Follow up notes and after the interview pieces
Experienced agent letters
New agent attractors
Rookie agent series
40 social media posts/ ideas
Ads for attracting new agents
Phone dialogs to follow up with your prospects
In addition to all the incredible marketing tools,  Judy LaDeur also shares the following to insure your success:
How to build the right list of prospects for your office, based on your value proposition
How to effectively keep positioned with the agents you would like to attract to your office
How to determine your most compelling reasons for an agent to join your firm
Judy's top 10 tips for success in recruiting
In addition to this powerful marketing kit, you can register to get additional quarterly marketing kits which will keep your recruiting drive current and offer an innovative, ongoing variety of marketing pieces designed to keep you positioned with the agents that you want, for as long as it takes!
As a member of our Exclusive Ultimate Marketing & Recruiting Club, you will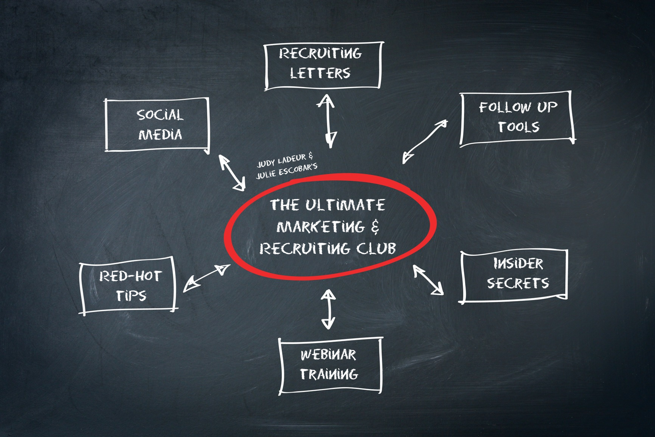 receive invites to our quarterly Marketing Webinars with ideas to implement the additional marketing pieces you'll receive each quarter.  Each quarter you will receive 5 new letters, 5 social media posts, 5 hot recruiting tips, and 3 new phone scripts for only $9.99 per month! That's over 200 new letters/notes/scripts each year after your initial investment of just $129.00 for the Ultimate Marketing Resource Library!
The Price is GOING UP in the fall!  So get yours early and SAVE more than $40! 
Fall is typically referred to as "Recruiting Season". NOW is the time to get ready and get positioned to recruit the agents you want! To get your Ultimate Recruiting Letters and Marketing Resource Library complete the order form below and take advantage of this  Special Introductory Offer of just $129.00!
Sign up for the Ultimate Marketing Club and pay just $9.99 per month for continued marketing support all year long!